Celebrate National Dessert Day with MOISHI
Have you ever wondered if there's a day dedicated to all things sweet, a day when calories don't count, and desserts reign supreme?

Well, wonder no more because October 14th is here, and it's the National Dessert Day!
But what's the scoop behind this delectable day, and why should you care?

Let's embark on a journey together, filled with sugar, spice, and everything nice. And, of course, we'll unveil the sweetest secrets of MOISHI along the way!
A Slice of History:The Origin of Dessert Day
You might be wondering how this sugary celebration came to be. National Dessert Day is more than just a date on the calendar; it's a delightful journey through centuries of sweetness and culture.
Though the exact history of National Dessert Day is unknown the origin of the word "dessert" is well known. It traces its roots back to the French word "desservir," meaning "to clear the table." It makes perfect sense when you think about it – dessert is that delicious final act that arrives after the main meal's dishes have been cleared.
National Dessert Day is typically observed in the United States, but given the universal love for desserts, it's a celebration that deserves to be embraced by people all around the globe. It's a day to treat yourself, enjoy yourself, and appreciate the true happiness of a delicious dessert.
And speaking of well-made desserts, let's dive into the sweet secrets of MOISHI, the perfect haven for mochi ice cream lovers in UAE!
Why Celebrate Dessert Day with MOISHI?
Now that you're in the mood for something sweet, let's dive into the world of MOISHI – where dessert dreams come true. If Dessert Day were a kingdom, MOISHI would undoubtedly be its reigning monarch of mouthwatering treats!
This Dessert Day we have brought some amazing deals for you, but before that a brief about MOISHI. MOISHI is Dubai's premium destination for delightful Japanese desserts & mochi ice cream in Dubai, UAE.
Each mochi piece is a small work of art, blending the velvety richness of the best ice cream in UAE with the delicate chewy mochi rice cake.
Our range of mochi flavours spans from Blueberry Chocolate Mochi Ice cream to Vegan Green Tea ice cream, ensuring there's something for everyone's taste buds.
Here are three delectable ways to celebrate National Dessert Day with MOISHI:
1. Visit MOISHI Outlet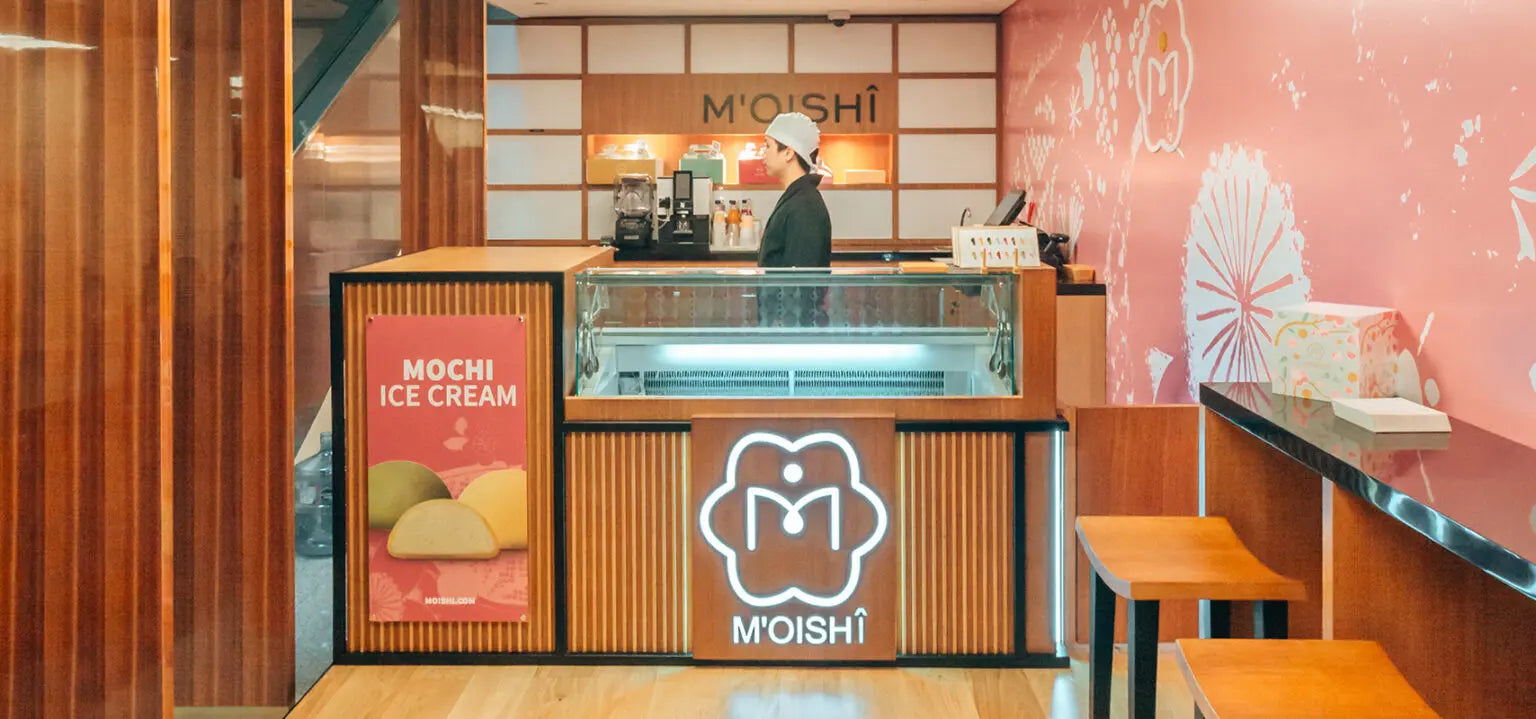 This year, Dessert Day conveniently falls on a Saturday, making it the perfect opportunity to enjoy yourself with your loved ones!

Make a trip to one of MOISHI's stores at the premium locations in UAE, including Nakheel Mall, Dubai Mall, City Walk in Dubai or Yas Mall, The Galleria Mall in Abu Dhabi and indulge in your favorite flavors. Receive one free mochi for every purchase of two or more while visiting one of our locations – this offer is only available for 1 day!
2. Order Online
Prefer to indulge from the comfort of your couch? MOISHI has you covered! With just a few clicks, you can explore our mouthwatering menu online, select your favorites, and have them delivered straight to your doorstep.
You can also order mochi ice cream from Deliveroo & Talabat.
3. Book a Table
If you're someone who appreciates great food and ambiance, then here's a unique twist for your Dessert Day experience.

Why not have a delightful Japanese dinner with your loved ones and top it off with our exquisite mochi ice cream? Book a table at the newly opened Uchi Restaurant in DIFC, an affiliate brand of MOISHI to enjoy a delicious full-course meal.
So, whether you're ordering online, or booking a table, celebrate the Dessert Day with Moishi, where each bite is a journey into dessert paradise.

Remember, Dessert Day is all about enjoying the sweet moments in life, and with MOISHI, those moments are bound to be unforgettable. Happy Dessert Day, dessert lovers!